A homemade Sunbutter pie is the perfect dessert for any celebration, birthday or any day! This homemade Sunbutter pie will be a family favorite!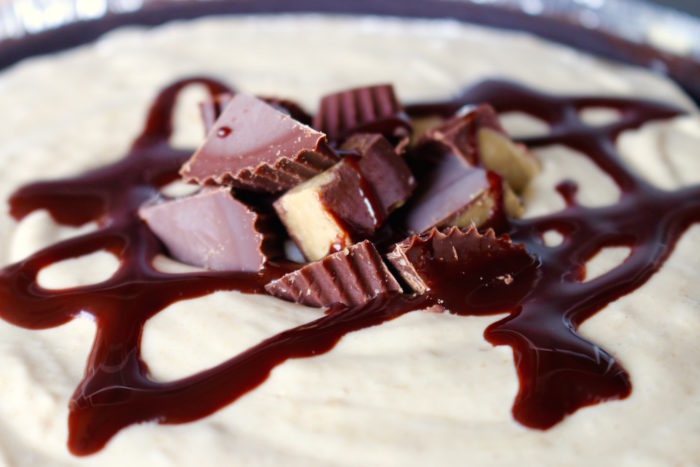 PI DAY
My son's school recently celebrated Pi Day and, provided they memorized the first 20 digits of pi, they were all able bring a homemade pie. We went through all the options we could possibly think of and eventually landed on a homemade Sunbutter pie. That being said, once the decision was made, I had no idea if I could pull it off.
Years ago, I had a peanut butter pie and it was amazing. I had always wanted to make an alternative but sometimes, the taste of Sunbutter can be a stark difference from peanut butter. Turns out, though, it worked perfectly!
SUNBUTTER TO THE RESCUE
The best part about this is, it's different and it's very dessert-like. If you have a child with food allergies, you have probably brought in your fair share of fruits and veggies while all the other kids are chowing down on candy, cake, cupcakes, etc. for a class party. There's nothing that makes your child look more out of place than him/her munching on grapes while everyone else chows down on a cookie. Been there. Done that.
I'm not opposed to fruit alternatives at all however, I sure am happy to find foods now that make my son feel like he fits in with the whole group and this week, it was pie!
As always, double check the ingredient list to be sure there is no cross-contamination with your personal allergies.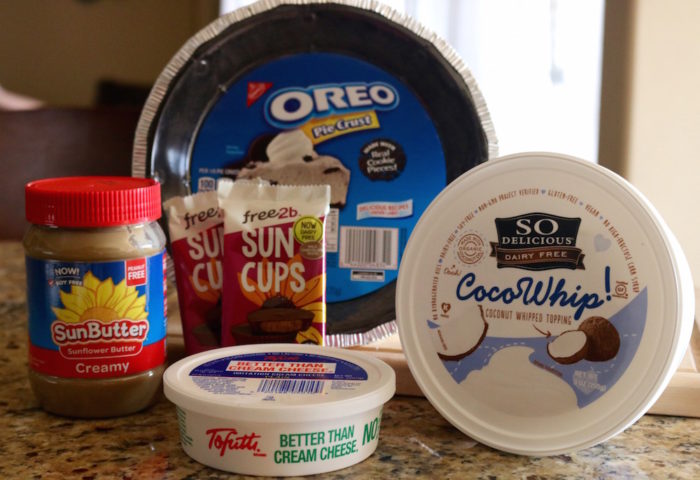 These ingredients should be readily available at your local health foods store and likely major stores such as Target and/or Walmart.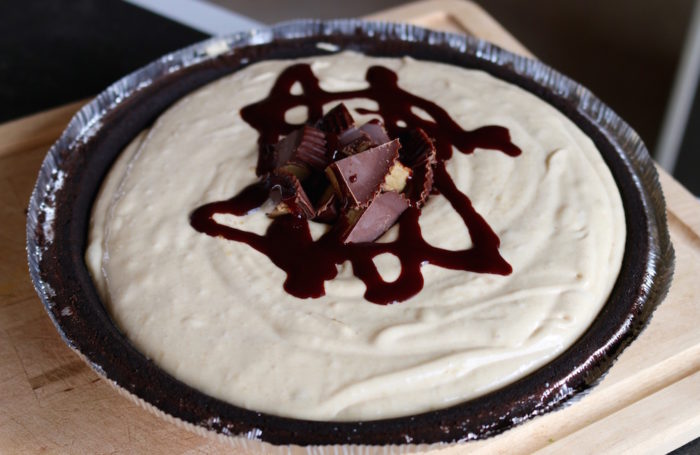 My son loved this and so did I, I was so please with how it turned out.
The texture of the pie and even the taste was almost identical to the peanut butter version I had years ago. This would also be easy to make gluten free if needed, simply sub out the premade Oreo crust with crust Glutino cookies. Absolutely delicious!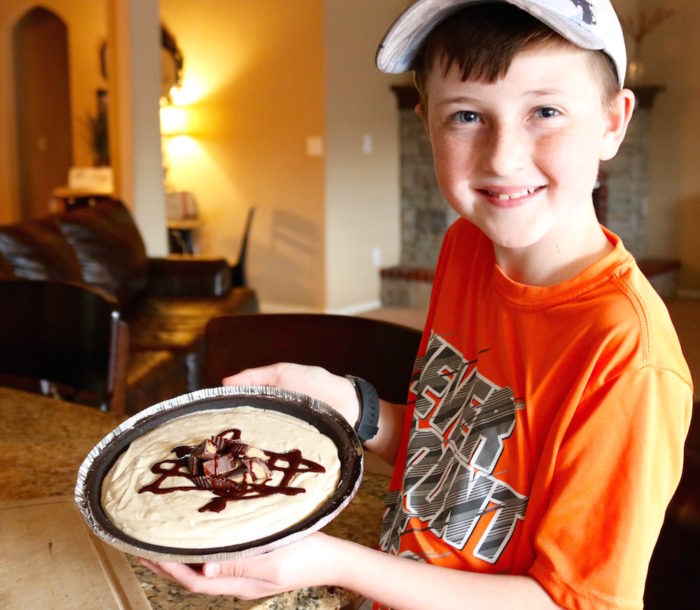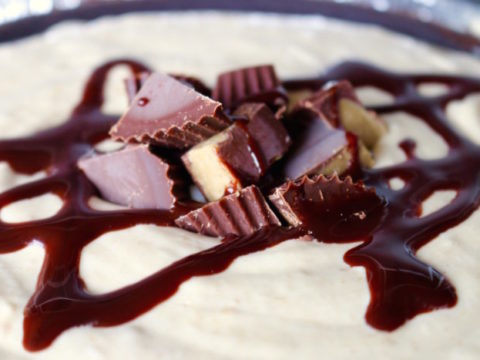 Allergy Friendly Homemade Sunbutter Pie
Get ready for your next family get together with this amazing and allergy friendly Sunbutter pie!
Ingredients
1 Pre-made Oreo pie crust (OR GF Crust)
1 cup creamy Sunbutter
1 tub Tofutti Better Than Cream Cheese
1 1/4 cups powdered sugar
1 tub So Delicious CocoWhip
1 pkg Sun Cups
Allergy friendly chocolate syrup (optional-we used AH!LASKA)
Instructions
1. In a stand mixer, mix together the Sunbutter, Tofutti and powdered sugar. Once mix, remove the mixer and fold in the So Delicious CocoWhip until well combined.

2. Pour mixture into Oreo pie crust and refrigerate at least 1 hour. Then, crush or chop the Sun Cups for garnish and cover with allergy friendly chocolate syrup.

3. ENJOY!