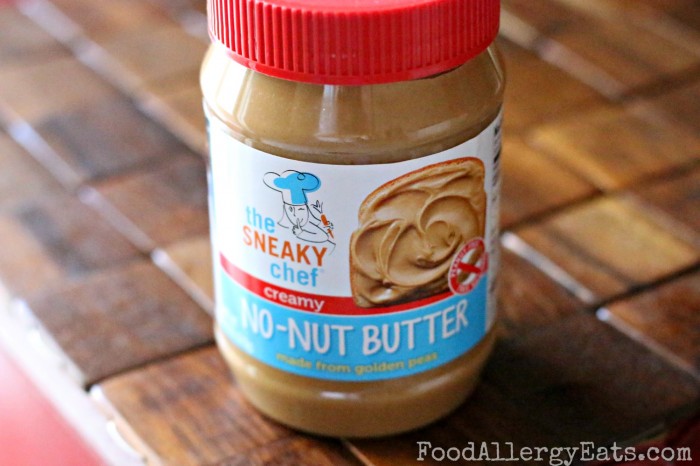 I'm sure most of you are in the no-nut allowed group as is our family but let's face it, most of the no-nut butters just taste funny. I get that, it's an acquired taste if you will. A few months ago I began growing tired of the product our family uses and stumbled upon The Sneaky Chef's No-Nut Butter. 
This stuff is AMAZING.
For sure, it is the closest taste to peanut butter without the peanuts that I have ever tasted. I gave some to my son and he said, "Wow! That tastes good!" Seriously, that's a huge deal coming from him.
You can use this on a sandwich, baking cookies or just eat it straight from the jar. I'm floored by the taste and do you want to know the secret ingredient? Golden Peas.
Yep, don't tell your kids that. I can't even believe it. Here's the list of ingredients:
Ingredients: Non-GMO Golden Peas, Non-GMO Canola Oil, Powdered Sugar (contains Corn Starch), Salt, Palm Fruit Oil, Mono- & Diglycerides (Vegetable Source), Citric Acid.
CONTAINS PEAS (LEGUME) – 18 oz jar.
I'll be honest with you, I was extremely leery about this product when I found out the ingredients but what a surprise once I tasted it. Just to be clear, I'm not being paid for my opinion, this is simply my true opinion. The product rocks and has become  a regular in our pantry. Be sure to visit TheSneakyChef.com for all of her awesome products!