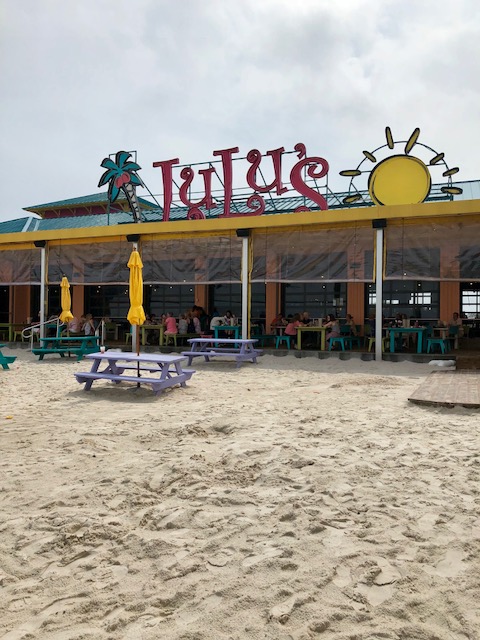 Have you given up on eating out all together with food allergies? For my son, we still do not let him eat at restaurants. Unfortunately, his allergies are so severe that the risk of cross contamination is not worth taking. However, for my allergies, it is a different story. Mine are not quite as severe even though I am Celiac and have various other food issues.
That being said, if you ever get a chance to eat at LuLu's be sure to do it! This is one of the best restaurants for food allergies I have ever seen (outside of some Disney restaurants). When you tell them you have a food allergy, the manager comes to speak with you personally. He/she will go over your allergy as well as your options. The food is prepared safely and the manager brings it to your table just for you.
Lulu's is in the Buffett family of establishments all of which are amazing. I have eaten at all of their locations however, the one pictured above is in Destin, Florida. Just so we're all on the same page, this is not a sponsored post, I just wanted to post about it so you can check it out when you're in the area!