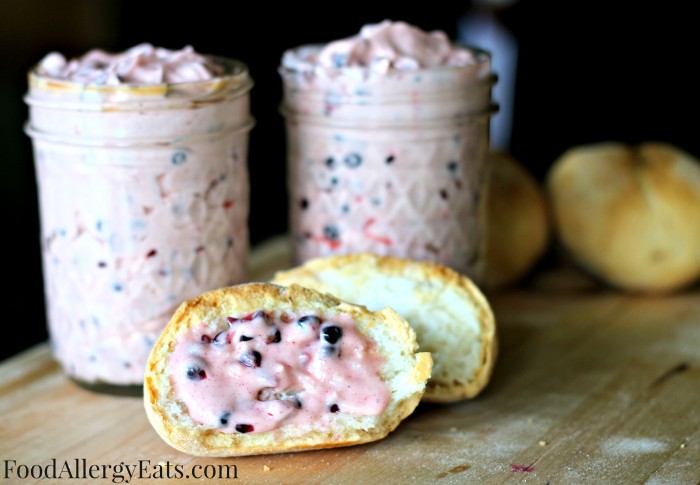 I've mentioned before that I dealt with a lot of stomach issues this past year, it took quite a bit but eventually I realized I had a serious intolerance to gluten. My oldest son has life threatening food allergies so we know this path well but that doesn't mean it wasn't a HUGE adjustment. Of course, I did lose nearly 40 pounds so it's not all bad. In saying that, I spend a lot of time cooking now and trying out new things, this Blackberry Butter was one of them.
I used Earth Balance Butter which is allergy friendly because it is dairy free and gluten free, they also have a soy free version available too. The taste is different than conventional butter but this is all we use so it's our normal and I think it's the closest tasting to "real" butter that you'll find. It also substitutes well for butter in any recipe.
I bought honey and blackberries too. These are the only main ingredients. I actually think you could switch out the berries for strawberries, blueberries, etc. It would also make a great gift idea! I made this batch then gave some to my mom and dad who conveniently live next door, I came over with gifts of bread and butter-who wouldn't like that?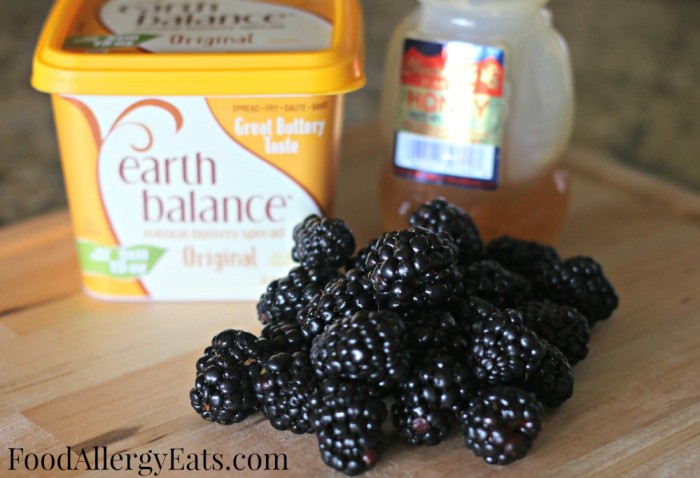 Dairy Free & Gluten Free Blackberry Butter
Ingredients:
1 Tub of Earth Balance Butter
1/4 Cup Honey
1 pint Blackberries (washed and dried)
Directions:
First, whip together the honey and butter until smooth and well mixed. Second, add in your blackberries. I did not want my blackberries to be completely mixed so I did leave it a bit chunky. You can certainly do it anyway you'd prefer. You can also add a little sugar if you would like a sweeter taste, for me personally, I try not to add sugar if I don't feel the need.
Once well mixed, place the butter into mason jars and into the refrigerator. Let them chill for about 30 minutes or so before serving. I think allergy free butters have a tendency to become more of an "oily" consistency went left at room temperature so placing it back in the refrigerator will give it a much more conventional feel and taste.
Copyright © Food Allergy Eats
I served this with Udi's Gluten Free French Rolls however, for completely allergy free bread, I would try Schar Gluten Free Breads. If you make it, let me know what you think! I thought it was awesome!