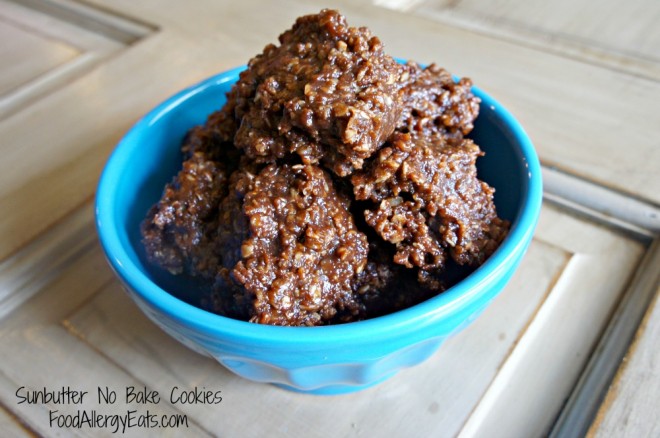 It dawned on me as I was making other recipes that I had enough ingredients to make No Bake Cookies, my favorite in the cookie family. With just a little bit of creativity, you can remake this at home and they'll taste just as good as "the others."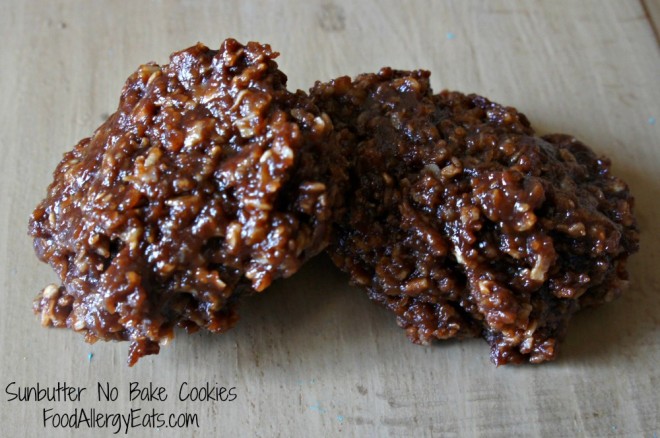 The funny part is why I like them…they served them in the cafeteria at school when I was growing up. It was hands down the only edible food that came from the cafeteria. I remember being so excited when it was No Bake Cookie day. Yep, that's the truth. All my life I've been addicted.
Hope you enjoy!
Sunbutter No Bake Cookies
Ingredients:
2 cups sugar
4 TBS Hershey's Cocoa
1 stick of Earth Balance Butter or 8 TBS
1/2 cup rice milk
1 cup Sunbutter
1 TBS vanilla
3 cups oatmeal
Directions:
In a heavy saucepan add together the sugar, cocoa and butter. Once mixed, slowly pour int he milk and let boil for a minute or so. Then, add Sunbutter, vanilla and oatmeal. Stir until all is well mixed and cocoa powder has been very well incorporated.
Keep in mind, this will be a bit more of an oily consistency because of the Sunbutter. It's not bad, you'll just notice a difference between this and the "original" version.
Once well mixed, scoop by the spoonful onto wax paper lining a cookie sheet. Put it in the refrigerator to cool for at least 1 hour before eating. Enjoy.
Copyright © Food Allergy Eats